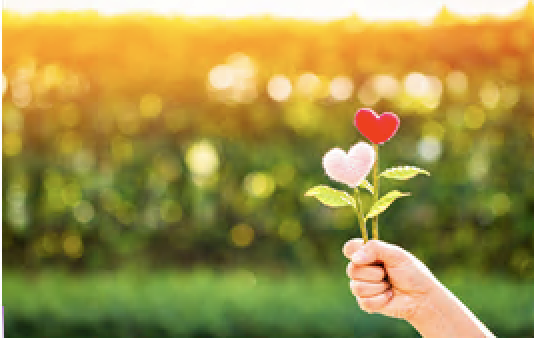 It's February, which means love is in the air throughout the world, and right here at our apartments to rent in Austin, Texas! With so much to love about our community, and the city that surrounds us, we couldn't think of a better theme for this month's blog.
Whether you are looking for a special spot to take your loved-one, or just a fun day out with the kids, here's a list of some new things to do and some of our top picks from over the years of sharing our love of Austin.
All of which document why we have such a love affair with all that surrounds Juniper Springs, year-round!
Top Spots for a "Date Day" with your Valentine, and Kids, too!
McKinney Falls State Park's Homestead Trail
We love this trail – as do our kids. You can find this trailhead just behind the Lower Falls. You might want to bring some water shoes as you must cross to get started on this fun and colorful hike. It is an easy and oh-so-scenic 3.1-mile loop along the falls and through the forest. On the way, or on the way back, be sure to save time to see the historic homestead, which is a perfect location for a romantic picnic. Keep your eyes open for wildlife as we have heard there are plenty of bird sightings as you make your way through the McKinney Fall's Homestead Trail.
Onion Creek
If your Valentine enjoyed the McKinney Falls Trail, she/he would like this one too. It is twice as long (6.5 miles loop) that offers a variety of things to see along the way. Our favorite is the rushing waterfall as is the opportunity to ride our bikes if we choose not to walk this popular trail. Within the park there are over nine miles of pavement so perhaps you will want to visit the Park throughout the spring and into the summer months as well.
Austin's Best BBQ, Your Valentine, and You!
Franklin BBQ
You are probably not surprised that this famed spot is part of the top spots to take your Valentine out for one of the best BBQ dinners in Austin. Its Pitmaster, Aaron Franklin, is a recipient of the honored James Beard Award for which he was tapped for his secretly smoked meats and rubs. Here is another tip: order ahead. Franklins is always a favorite for dining in or out … and for all the right reasons.
Micklethwait Craft Meats
Tapped as one of the "Top 10 BBQ Joints in Texas," Micklethwait is throughout the city for its 'scratch-focused' vintage "Comet" (food) trailer and menu that Pitmaster Tom Micklethwait has redefined dining on the fly. From his perfectly seasoned Pulled Lamb to his BBQ Beef Brisket and classic sides, grabbing grub to go from this top spot is worth the wait.
Stiles Switch BBQ and Brew
For Valentines who are fond of Prime Rib, look no further. Stiles Switch wins our vote for the finest smoked prime rib in the city. Looking for something a little different? Order the Chicken with their exclusive "Alabama White Sauce" and other spicy selections from their Cajun influenced recipes.
Looking for more ideas? Click into our next blog this month to see some of the best of "the arts and oysters" to enjoy with your Valentine, friends, and family by your side.