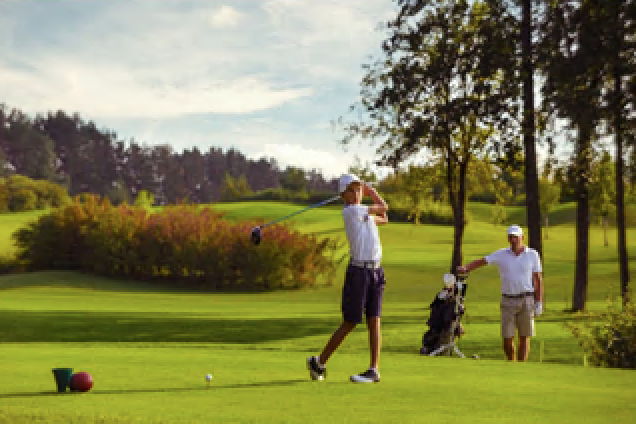 Earlier this month we provided details about some of our favorite golf courses in Austin. As promised, we are continuing our list to help you get out and about on some of the region's finest courses within a short drive from Juniper Springs apartments in Austin, Texas.

Roy Kizer Golf Course
For those who have yet to experience a classic "links-style" golf course, put this one on your list. Within its 22 acres of wetlands and 35 acres of lakes and waterholes, this area is a magnet for golf balls … and migratory waterfowl as well.
Named after an advocate for junior golf throughout our city, the Roy Kizer Golf Course is one to be enjoyed by youth in particular (in his Kizer's honor) and golf enthusiasts throughout America. If there area any youth in your family, or around the neighborhood, who have expressed interest in the sport, click in to learn more about their preeminent Junior Golf Program.
Barton Creek – Palmer Lakeside Golf Course
For those who get a thrill out of launching a ball for yards on end with their favorite Wood, this is the course for you. Sitting on a secluded hilltop overlooking Lake Travis, this Arnold Palmer designed golf course in Austin, Texas is a 'big-hitters' paradise. Throughout the 18-hole, par-71 design is every opportunity to test every club in your bag.
Our favorite hole is #11 … where the sounds of the cascading waterfall and native flora offer one of the most peaceful settings on this spectacularly designed course.
Austin Country Club
For those who genuinely love the sport, the Austin Country Club is the ideal option for membership to one of the oldest clubs in the great state of Texas. It was founded in 1899 and is home to "one one of the greatest golf instructors who ever lived, Harvey Penick." Located along the shore of the Colorado River, and shadowed by Austin's iconic Pennybacker Bridge, the Austin Country Club golf course promises spectacular views throughout its 180 acres.
It is a private, family-orientated club rich in tradition and known for the quality of its membership and amenities.
Its history is worth the read … all about one of the sport's founding fathers of golf education.
Lost Creek Country Club
Within the concept of 'country club membership options, Lost Creek is yet another option for those who seek long days on the links, balanced with fine dining and other recreational opportunities.
Throughout this 'family focused' development, members can participate in rounds of golf on its newly renovated 18-hole, Par-72 course complemented with everything one would expect from its first-class amenities. The facility offers a driving range, putting green, and a brand-new state of the art learning center to encourage the beginners and excel the most advanced.
Not a fan of the sport? The resort environment includes an impressive work-out center, tennis courts, and al fresco dining overlooking the course.
But wait, there's more!
For those who enjoy the game, there are so many more options to enjoy a round of golf throughout Austin and beyond. Take some time to click into GolfPass.com for more options to test your talent on the links throughout the year.