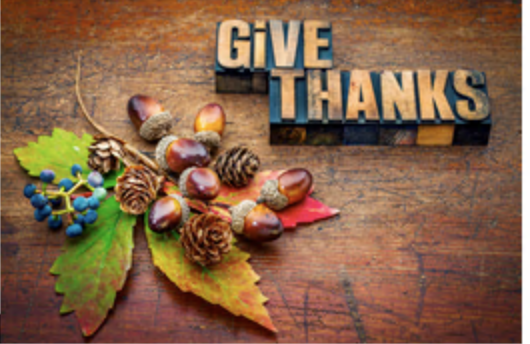 If there is one thing that is on everyone's mind this month, it's the big Thanksgiving feast to come! Yet, with 30 days in the month, there are so many other fun things to do during this time of the year.
To get you in the mood, our family at Juniper Springs Apartments searched the world wide web to provide you with so many ways to engage your family and friends with these festive ideas.
Read on now, and then come back later this month for more ideas to jump-start the festivities for your Thanksgiving and holidays to come.
Get Festive
Wouldn't it be fun if everyone at Juniper Springs put a small decoration at their front doorstep? The concept could be as simple as a pile of pumpkins to home-made scarecrows or ghosts made out of Kleenex or white sheets. Whatever your inspiration, get started and encourage your neighbors to do the same.
Go Leaf Peeping!
Now is the time to soak up all the sensational colors of Autumn. Ever wonder where those colors come from? It's a science lesson that we may have all learned back in school. Let us refresh our memories. It's all about photosynthesis. Most of the year, we see green trees flourishing all over Austin and creating Chlorophyll – which turns the tree's ability to take in our glorious sunshine and create glucose. The millions of Chlorophyll cells actually saturate the leaves, which makes them look green to us. Those beautiful gold, orange, yellow and bronze are actually the REAL colors of the Autumn glow.
Host A Tailgate Party!
If the weather is our favor, why not invite your neighbors at our apartments in Austin over to the pool for a BBQ before your favorite game. Make it a Potluck and have your friend bring the recipe of their favourite fall food. Gather them all up and share it with all who attend.
Not into football? Host a Pie Swap by the Pool! Caramel Cheesecake? Pecan Pie? Grandma's Pumpkin Pie? No matter what the final choice may be, don't forget to bring the recipes!
But wait, there's more. Check our next Blog for more ways to celebrate the holidays this year.