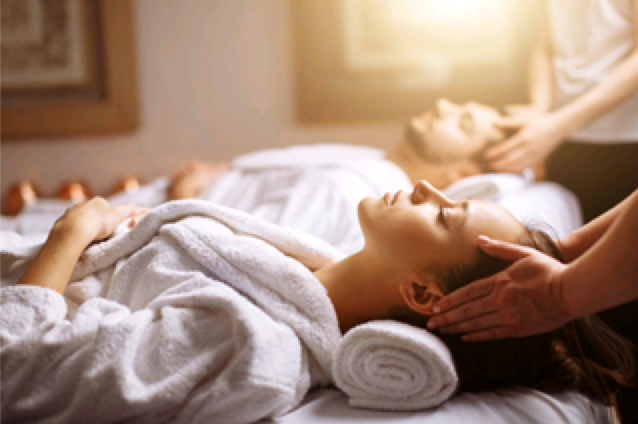 Ahhh, it's a new year that awaits a new you to do what is best for your mind and soul. Thankfully, our great city of Austin has more spas, yoga and massage facilities within a short drive from our apartments for rent at Juniper Springs than most to get your body balanced and ready to begin a new year ahead.
No matter where one lives throughout the region, we have the luxury of being surrounded by opportunities to push our bodies to their limits. The best part is the end result – slipping into a local spa as our greatest reward. Below you will find our favorite places to pamper our bodies after a delightful day in the great outdoors.
Top Spas in Austin, Texas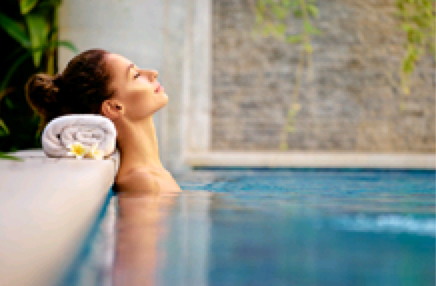 Viva Day Spa
Based on the belief that a premier day spa should provide the finest services in a relaxing and inviting environment, the Viva Day Spa proved its dream. Since 2005, this locally owned establishment has offered the latest techniques and treatments through their all-natural facials, skin care, massages and other spa services.
Hiatus Spa & Retreat
With eight locations across the state of Texas, the owners of Hiatus Spa & Retreat continue to set new benchmarks for some of the finest spa services state-wide. Fortunately for all of us who live at Juniper Springs apartment community, we only have a short drive to spoil ourselves with their impressive spa services. Hiatus is the first spa in the USA to offer a 'monthly wellness program" that offers discounts on all their spa services. Check it out the next time you indulge yourself in a massage or any one of their MedSpa treatments that include: Botox, Dysport, dermal fillers, DermaFrac, dermaplaning, chemical peels, and micro needling treatments all complete with a high-touch experience that is personalized from start to finish.

Milk + Honey Spa – Retreat – Shop
Born and bred in Austin, the owners of Milk + Honey have always believed in serving their neighbors and offering only the finest treatments and natural and organic products. Since day one, their philosophy has always been focused on healing, wellness and relaxation. They continue to offer one of the best spa rewards programs in Austin, which they offer in all four of their Austin locations: 2nd Street District, Hill Country Galleria, Arboretum, and South Lamar.

Fairmont Spa Austin
Located in the vibrant corridor of downtown, the Fairmont Spa Austin is lauded for its luxurious environment and lavish spa services. They have nine treatment rooms that include two 'couples' suites. All have floor-to-ceiling views of the Austin skyline, saline soaking pools, a eucalyptus steam grotto and dry heat sauna. Reservations are a must as this is a very popular spot to settle in for an ultimate day away from your everyday life.
Omni Barton Creek Mokara Spa
If booking a 'stay-cation' is on your New Year's Resolution list, this is the place to go. Overlooking the expansive Texas Hill Country, the 13,000 square foot Mokara Spa is a getaway that is worth the investment in you. With a focus on restoration of the mind, body and spirit, the staff offers "Austin-inspired" signature spa treatments, salon services, restorative personal journeys and more. Advance reservations are required for all their services which include facial treatments, body treatments, massages, and hair and nail services as well.