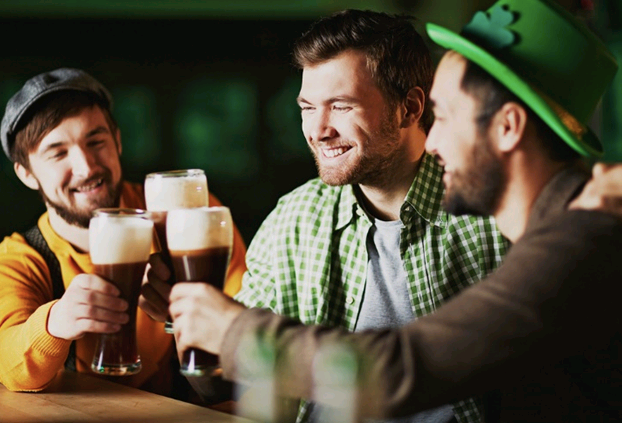 With St. Patrick's Day smack dab in the middle of the month, it's no wonder the chat about beer is on tap throughout the city of Austin.
Call it the luck of the Irish or just the love of the brews, finding a locally brewed cold on is never far from our apartments for rent in Austin.
With so many events on the calendar, perhaps you should pick a few of those noted below to enjoy the festivities this year!
Cheers!
St. Patrick's Day Celebrations in Austin
For complete details, visit this link
March 11
St. Patrick's Day Event
Esthetique De Luxe
11:00 am – 2:00 pm
March 16
St. Patricks' Day Party
Everleigh Lakeline
6:00 pm
Austin's Official St/ Patrick's Day Bar Crawl
Kung Fu Saloon
4:00 – 10:00 pm
St. Patty's Day Celebration
Overture Domain
5:00 pm – 7:00 pm
March 17
St. Patrick's Day Fest
Jourdan-Bachman Pioneer Farms
Noon – 6:00 pm
Lucky's St. Patrick's Day Crawl
Parlor & Yard
4:00 pm – 11:59 pm
St. Patrick's Day Roftop Party
Otopia Rooftop Lounge
5:00 pm – 11:00 pm
Championship Titles' Annual St. Patrick's Day
Emerald Taven Games and Café
6:00 pm – 8:00 pm
Moontower St. Patrick's Day
Moontower Saloon
10:00 am – 10:00 pm
St. Patrick's Day South Congress Bar Crawl
South Congress
2:00 pm – 5:00 pm
St. Paddy's at the Tap
The Brass Tap
6:00 pm – 9:00 pm
St. Patty's Day Bash
Double Creek Assisted Living
3:30 pm
St. Patty's Day
Painting with a Twist
Saint Patrick's Day Parties
Whitestone Breweries
Noon – 10:00 pm
The Saint Patrick's Day Party
The Porch
5:00 – 10:30 pm
Takin St. Patty's Day Back
Shooters Billiards and Sports Bar
9:00 pm
March 17 & 18
St. Patricks' Day Showdown
Gnar Bar
Noon – 2:00 am
Austin's St. Patrick's Day Bar Crawl and Block Party
Blind Pig Pub
4:00 pm
St. Patty's Day Industrial Metal Pandemonium
Regnar's On the Compound
Bongzilla on St. Patrick's Day
The Lost Well
March 18
St. Patricks' Day Bagpipe Concert in the Park
Katherine Fleischer Park
Noon
March 17 – March 19
Kiss Me, I'm Irish Day Bar Crawl
Texas Bankers Association
March 18
St. Patrick's Day Party
6:00 – 9:00 pm
Veterans of Foreign Wars Post #6441
St. Patrick's Day Party
Dogtopia of North Austin