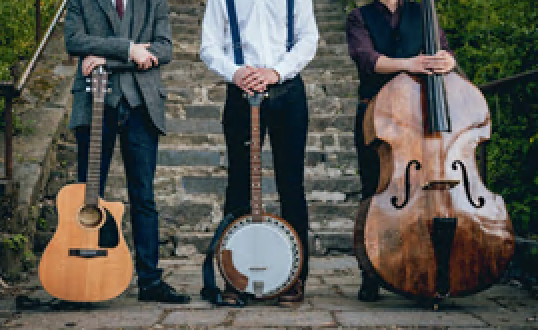 Earlier this month, our staff at Juniper Springs apartments in Austin brought you some of our favorite things to do in and around our hometown. And now here are more things to do in Austin to keep you entertained all season long!
April 16, 2023
Capitol 10K
Downtown Austin
The largest 10K in Texas and sixth in the USA, the Capitol 10K draws participants from all over Austin, and then some, to race or walk for a great cause. This year's race beneficiary is the Mike & Sherry Project. The program was created to serve those who serve the Austin community by offering high-quality and accessible mental healthcare to service industry employees.
April 20 -23, 2023
Old Settler's Music Festival
Dale, TX
Get your tickets now to enjoy some of the best of Texas and more as Grammy-winning artists highlight a full weekend of fun in the sun. Make it a date just outside of Austin at Dale, Texas to enjoy acoustic jazz, blues and bluegrass from award-winning artists from around the world. Camp in and come for tasty F & B, creative crafts and a great time to be had by all. This year's line up includes Yolo, The Wood Brothers, Molly Tuttle & Golden Highwas, Shovels & Rope, Elephant Revival and more!
April 21 – 23, 2023
Austin Reggae Fest
Auditorium Shores
The Austin Reggae Festival started in 1994 and is the longest running festival at Auditorium Shores. It's locally owned and operated, so get out and support their efforts this spring. Over the years, they have raised over one million dollars to support the Capital Area Food Bank. Every ticket purchased helps those who need it most. And, the line up this year is one of the best yet. You can expect three days of reggae, world and dub talent, along with more than 50 vendors selling food and arts & crafts.
April 22, 2023
Field Guide Festival
Fiesta Gardens
Here's another event that benefits the Texas Food Bank. The Field Guide Festival is a food systems festival that brings the farmers to you! You'll find fresh ingredients, grown and harvested by local farmers, prepared by chefs from around the city. Communities are built around tables, and this festival is an expansion of the farm to table movement. Here's what your ticket includes:
• Food from over 30 top local chefs and farmers
• Wine and spirits from local makers
• Live cooking demonstrations
• Educational conversations
• Farmer Bodega
• Official Field Guide Swag
• And live music, too!
April 22 – 23, 2023
"Out of the House" Spring Homes Tour
Various Locations
Preservation Austin exists to empower Austinites to shape a more inclusive, resilient, and meaningful community culture through preservation. Their annual event will take guests on a one-of-a-kind, specially curated tour of iconic historical places that speak to Austin's expansive history.
The tour includes your opportunity to see some of Austin's finest restoration projects. From 19th-century treasures to a mid-century modern gem, this year's tour spans styles, eras, and neighborhoods. Discover the captivating histories of a 1904 train depot transformed into a residence, a former boarding house occupied by civil rights pioneer Heman Sweatt, and the Casa de Suenos (House of Dreams), a testament to Mexican-American artistic innovation. See a new side of Austin with this immersive tour full of design trends, old and new, and witness the endless adaptability of historic homes to 21st-century living.
And that is just the beginning of what there is to do and see in Austin this spring. For more fun and festivities, VisitAustin.com.