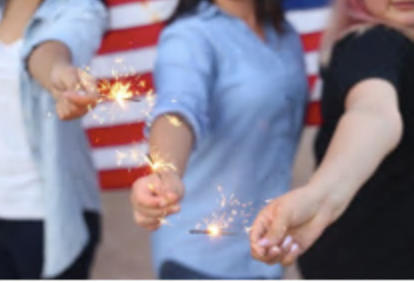 Here in the land of the free and home of the brave, it's time to celebrate our independence "Austin" style. From hometown parades, fun, fanfare and fireworks, there is plenty to do in Austin this 4th of July and throughout the month as well.
Here is a list of our favorite things to do each year within a short drive from our apartment community at Juniper Springs in Austin, Texas.
July 4, 2023
Willie Nelson's 4th of July Picnic
Created in 1972 by Willie himself, this Independence Day celebration at Q2 Stadium
is a bucket-list wish that you really need to put on your list. Unless, of course, this is an annual event for all – which makes good sense. Willie and his family and friends put on a classic 4th of July concert concluded with his "Texas-sized" fireworks display.
Austin Symphony Concert and Fireworks
Come on come all the shores of Vic Mathis with your picnic in hand. It's an annual tradition in our family and should be with yours. It's a fantastic afternoon and evening as the Austin Symphony entertains locals and visitors alike with a patriotic performance culminating in a spectacular show over Lady Bird Lake.
Hill Country Galleria Independence Day Celebration
The Hill Country Galleria pulls out all stops to celebrate with you and yours. In-between shopping (or not), get into this celebratory scene with music, and an all-American BBQ, fireworks and fun for the entire family.
July 7 – August 12, 2023
Zilker Summer Musical
Zilker Hillside Theater
This is one of the best ways to enjoy family time, for free, throughout the summer. Bring the picnic basket and be prepared to be entertained by the professional outdoor theatre troupe with live performances every Thursday through Sunday. Come early to get a good spot; shows start around 8:15 pm.
All Summer Long
Paramount Summer Classic Film Series
The Paramount Theatre
Flashing marquee lights. Buttery popcorn. Colossal screen. It's that movie palace atmosphere, an air-conditioned oasis. THIS is how movies were meant to be seen. The 49th Annual Paramount Summer Classic Film Series is well underway. Visit their website to see a complete list of films being shown on the silver screen this summer.
But wait, there's more fun and fanfare … throughout the month of July. Check our upcoming blog for more things to do and see in July in Austin, Texas!