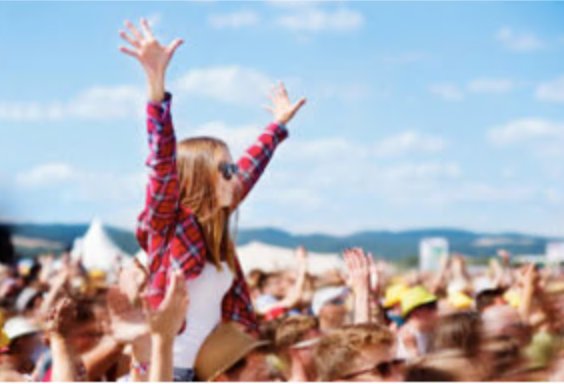 Earlier this month we showcased the beginning of our favorite things to do in July within a short drive from our apartment community at Juniper Springs in Austin, Texas. With so much to do and see, we just had to continue our list for you!
July 8, 2023
Long Center
National Geographic Speakers Series
If you have yet to attend one of the National Geographic Speaker Series events in the Long Center, you should put this one, or more, on your Google Calendar for 2023. Coming up this month, the Center presents Fillipe DeAndrade. Here's an excerpt from their website that tells his story best:
Fillipe believes animals saved his life – and he wants to return the favor. He was raised in poverty, surrounded by addiction and abuse, where he felt voiceless. Fillipe related to animals because they were voiceless too, and he fell in love with photography as a way to tell their stories. Today, he is a star of the National Geographic's digital series "Untamed Works." Through this passionate presentation, Fillipe will bring you face to face with lions, sharks, and one of the rarest animals in the world.
July 18 & 19, 2023
Blues on the Green – Show 1
Zilker Park
Blues on the Green is Austin's favorite summer tradition! Be a part of the annual FREE concert series and join ACL Radio at Zilker Park to catch performances by your favorite artists. Grab your blankets, sunscreen and friends and we'll see you there!
July 20 – 23, 2023
Hot Summer Nights
Red River Cultural District
There are many reasons why Austin is referred to as the Live Music Capital of the World, and this is one of them. Every summer, the Red River Cultural District hosts four days of hot summer fun with a full line up of music showcasing some of Austin's favorite bands, fabulous "Texas-style" food and beverages and lots more. There are 20 venues, so be sure to enjoy each evening filled with entertainment during Hot Summer Nights this year.
July 20, 2023
Boz Scaggs' Summer '23 Tour
Paramont Theatre
Born William Royce Scaggs in Canton, Ohio on June 8, 1944, he grew up in Oklahoma and Texas, where he spent his teenage years immersed in the blues, R&B and early rock 'n' roll. While attending school in Dallas, he played in local combos. After several years as a journeyman musician around Madison, WI and Austin, TX, Scaggs spent time traveling in Europe, the Middle East and Asia, eventually settling in Stockholm where he recorded the album Boz – and the rest is history.
July 26, 2023
Keb' Mo
Paramont Theatre
With five GRAMMYs, 14 Blues Foundation Awards, and a groundbreaking career spanning nearly 50 years under his belt, Keb' Mo's got nothing left to prove. Just don't tell him that. "I may be turning 70," Keb 'reflects, "but I'm still breathing and I'm still hungry. I'm still out there going for it every single day."
For more ideas to keep you and your friends out and about this summer, visit AustinTexas.org!